Book Early, Book Happy!
Large homes in our area of Costa Rica always book before smaller properties. Groups of 7 or more should seriously consider reserving at least 6 months before a trip. For New Years, 9 months is more appropriate.
In the Tamarindo area, there is a serious shortage of properties of 5 bedrooms or larger and many are wildly expensive. Let Coastal Property Management help you find the right option for your group of family, friends or work.
Tamarindo: 48 People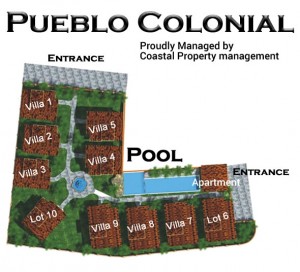 For groups that book early, the entire Pueblo Colonial complex can be booked together housing up to 48 people.  Seven of the villas sleep 6 people, one sleeps 4 and the apartment sleeps 2.  Each villa is a 2 bedroom, 2.5 bathroom colonial masterpiece with imported tile , custom woodwork and lovely furnishings. Each villa shares access to a gorgeous two tiered pool with rock walls in Palm garden.
Tamarindo: 14- 36 People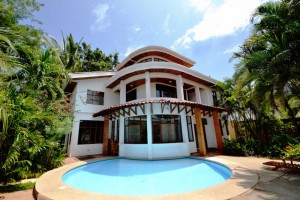 A true rarity in the Tamarindo area, Casa Ix Chel is a true 6 bedroom vacation rental property. The main house has 3 bedrooms for couples with the crow's nest excellent for up to 6 children. Each cabina is a full studio.  For those looking to have a family getaway, we can rent up 3 additional condos at Villa Verde II, which is 2 properties over. Each Villa Verde II unit sleeps up to 6.
Tamarindo: 28 People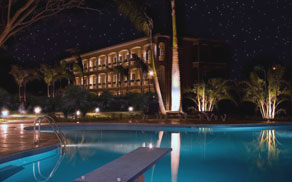 Coastal Property Management is proud to manage 4 units in Leora Pacifico, we have two 4 bedrooms units as well as 2 three bedroom units.
Tamarindo: 24 People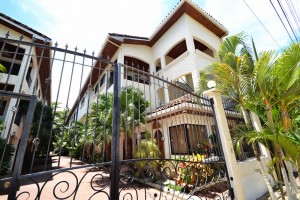 Coastal Property Management is proud to manage 4 units in Buena Vida, each sleeping up to 6 people.  Each unit is a 2 bedroom, 2.5 bath unit in a 9 unit complex.
Hacienda Pinilla: 13 People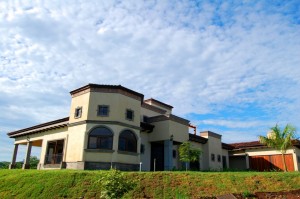 Casa Parador is one of the larger homes in Hacienda Pinilla. Built as the family getaway for a Costa Rican construction firm, this house has 5 bedrooms and huge, spacious rooms on a very large lot in a private gated community.
Playa Grande: 10 Adults + 2 Children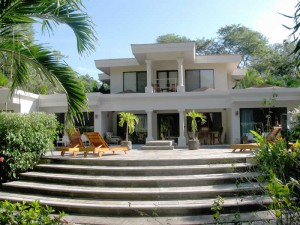 Casa Muy Grande is the premier beachfront property in Playa Grande, spanning 3 beachfront lots in a tropical garden. 5 suites.