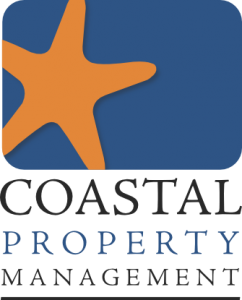 Founded in 2006 as a boutique firm with a focus on digital marketing, Coastal Property Management has hosted 1000s of happy vacationers at the beaches spanning Flamingo to Avellanas.
We don't build profit centers around turning light bulbs, we build integrated marketing plans around our properties.
Running Property Like a Business
Most properties in Costa Rica are actually held by individual corporations, but whether they are or not, Founder Eddie Davis believes every property should be run like a business. From dynamic pricing to strategic upgrades, Coastal Property Management looks to maximize the value of every property under management.
The firm constantly seeks to use marketing best practices and  new ways to improve its service.
A Focus On Quality
General Manager Sky Maricle brings a disciplined approach from his days in the US Air Force coupled with his training in hospitality to Coastal Property Management. Creating a 5 star experience for guests is the mission.
Sky is a very hands on manager of CPM's in house maintenance and maid crews, many of whom have been with the company for 4 years or more. Larger projects carried out under his management include renovations and repairs of major systems.
Accountability & Transparency
Coastal Property Management answers and books inquiries seven days a week. Owners have their own email address for any urgent matters.
365 days a year, one of CPM's administrators carries the emergency cell phone just in case a tenant or property needs immediate attention.
Bookkeeping is kept in a cloud based accounting system. Each owner has access to his/her property's accounting and can run P&Ls and General Ledgers at any time.
Recognition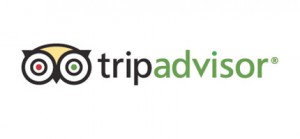 CPM has received Flipkey and TripAdvisor's award for Excellence in Service every year since its inception: 2011-2013.
We were also recently featured on the blog of Nadine Hays Pisani, author of Happier Than a Billionaire: Quitting My Job, Moving to Costa Rica, and Living the Zero Hour Work Week: "Sky is an awesome property manager and is responsible for a number of properties in the area." Read More
The recognition for which we are most proud, however, is our many guests who return year after year.
Recent Success Stories
1.  2015: Hacienda Pinilla 6000 sqft home moved to CPM from 1 day to the next.  Guests were arriving to unclean house, utilities being cut for unpaid bills, water pump failing, multiple reservations in the next two weeks.  Bills stabilized, guests taken care of, pump overhauled on a Sunday and property back on track and profitable.
2. 2015: Owner moved 2 bedroom condo from large Tamarindo PM firm after 1 booking for entire calendar year that was less than 30% of market value.  CPM added 5 bookings in Q1 while caring for owner bookings and owner visits.
3. 2014: Owner acquired 2 Bedroom Tamarindo condo from the bank and signed with CPM Dec 1st with one future booking.  14 bookings obtained for December and Q1 of 2015.