Start Your Search
102 Available Properties.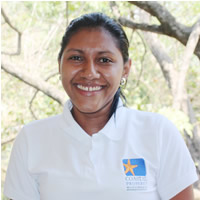 Liris Matarrita, an expert in Costa Rica vacation rentals, is standing by to help you book the perfect rental property in Costa Rica ! Rental Cars, tours, catering and other concierge work happily provided.
Email: info@costapm.com
Tel: (506) 2653-4607
From USA/CAN: 1 800 385-5513
We offer vacation rentals in Tamarindo, Langosta, Hacienda Pinilla, Playa Grande, Playa Conchal, Flamingo and Potrero.
Coastal Realty
Our Tamarindo real estate office is conveniently located in Plaza Tamarindo across the street from Pacific Park (2nd floor).
Our brokers, Sky Maricle and Eddie Davis, have over 20 years of combined experience.
We treat our customers with the same quality of service as you would expect to find in North America:
Fiduciary Relationship

Complete Transparency

Accountability
We believe in representing your best interests and educating you on property ownership rights in Costa Rica.
Coastal Property Management
A full service office located in Tamarindo, Costa Rica. We service the Gold Coast including Potrero, Flamingo, Brasilito, Playa Conchal, Playa Grande, Tamarindo, Langosta, and Hacienda Pinilla.
Our property management office has been awarded TripAdvisor/Flipkey's Award for Excellence in Service for three years running: 2011, 2012, and 2013.
We manage homes, condos and condo associations with a focus on profitability.