For buyers of Costa Rican real estate, we recommend a thorough understanding of both the legal circumstances surrounding property ownership as well as the current market environment.
Coastal Realty will be happy to assist you with making a wise investment in the areas from Playa Danta (Las Catalinas) on the north to Marbella on the south.
Buyers should understand that in Costa Rica, a broker can legally represent both parties in a transaction and thus earn the entire commission. For this reason, unscrupulous brokers may attempt to steer a would be purchaser towards a property that the broker has listed exclusively.
Coastal Realty shows properties listed by the firm and other firms, and makes any conflicts of interest known from the beginning.
For sellers our primary goal is to give you a realistic price to get your property sold during the current season.
Since there is no widely adopted Multiple Listing Service in Costa Rica, we work hard to be sure that all real estate professionals in the area are aware of your property.
We also facilitate showings and manage marketing across various media. We also typically end up managing the attorneys, title company and closing.
1. In a Costa Rican real estate transaction, there is no implied or legal fiduciary arrangement between an agent and a principal. This true for real estate agents and attorneys. What this means in practice is that an agent or an attorney can represent both parties to a transaction and "double dip." Coastal Realty will always inform you of any conflict of interest.
Be sure to clarify whether or not your agent and attorney may have a conflict of interest.
2. Foreigners have the same rights to property as nationals with the exception of concession land (typically found in coastal areas that were developed later than the 70s). Be sure you know whether you are purchasing the rights to the property fee simple or are purchasing a concession (lease from the government). Coastal Realty rarely offers concession properties, but will inform if you are viewing a concession property.
3. Properties are often bought and sold by transferring the shares of a corporation (C corp, o S Corp). This saves on transfer fees.
The Coastal Realty Team:
Although not required in Costa Rica, the CRCR team adheres to North American standards of ethics in the brokerage relationship.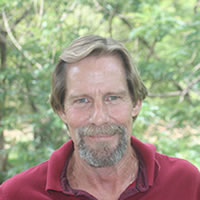 Broker – Sky Maricle
Sky is from Tucson, Arizona. After serving time in the U.S.A.F. where he was stationed in the Philippines and various places in the U.S., he returned to Arizona and received a degree in hospitality management which led him to work for some of the biggest resorts such as Westin Hotels, JW Marriott and Omni Hotels.
Sky moved to Costa Rica in 2006 and worked for Century 21 in Tamarindo for the next 5 years gaining valuable insight and experience in the sales and rental markets in Costa Rica.
With over 10 years of experience, Sky enjoys assisting buyers and sellers with the successful ownership of properties in Costa Rica. He is an expert in the ownership of income rental properties as he is also the GM of Coastal Property Management.
You can contact Sky in English and Spanish.
---
Broker – Eddie Davis
Eddie is from Atlanta, Georgia and attended Emory University as well as attending the University of Georgia's MBA program at the Terry College of Business on a fellowship. He was the graduate assistant to the chair of real estate, Henry Munneke.
Eddie started Costa Rica real estate career in 2003 as an agent and quickly became the youngest broker in the area and the managing partner of Hidden Coast Realty, a firm with offices in Tamarindo and Puerto Coyote (and Santa Teresa at that time).  He has handled multi-million dollar transactions spanning residential, development and commercial projects.  He also built a vacation rental platform that assists property owners spanning Costa Rica with finding vacationers and long term tenants.
Eddie is also a licensed sales person in the State of Georgia, United States and a member of the Atlanta Board of Realtors, Georgia Association of Realtors and the National Association of Realtors.
You can contact Eddie in English and Spanish.
---
Sales Agent – Brian Flores
Born in Costa Rica, Brian was raised in New Jersey and brings a multicultural perspective to his real estate practice.
Having worked in hospitality at the J.W. Marriott and in the management department of Hacienda Pinilla, Brian understands the resort market and investment perspective of vacation rental homes and condos in Guanacaste.
In his free time, Brian enjoys spending time with his wife and daughter and visiting beaches spanning the Gold Coast.
You can contact Brian in English and Spanish.